CREATE YOUR WORLD
A focus on remodels and renovations allows designer Gabrielle Gliniak to apply her expertise in art and architectural history to create layered environments inspired by nature, historic context and modern living, rich with modern form and old-world European detailing.
From her Los Angeles atelier, GGID's approach on every project is driven by transparency, communication, and collaboration.
For all projects we act as your advocate and work closely with architects and builders to ensure that your needs and goals are always a priority.
Whether your home is 5 or 500 years old, GGID's commitment to each project remains the same—create a personal environment that nurtures and inspires you.
FULL-SERVICE INTERIOR DESIGN
We specialize in developing a distinct style for each client based on their goals and aspirations.
Our four-step interior design process ensures every detail of your project is expertly managed to exceed your expectations.
OUR PROCESS

Discover Your Style – the first step in our process allows us to create a conceptual design that considers your personal style, project goals, and scope of work
Detailed Design Development – after approval of the conceptual design, we get to work refining the vision for your space with detailed drawings, budgets, and schedules
Purchasing + Execution – we've spent 20 years building relationships with the world's finest artisans and craftspeople, antique and vintage dealers, and trusted vendors, and are pleased to offer sourcing as a hallmark service for each project
Installation – we work on-site throughout the project with all project trades and contractors to oversee quality and advocate for your investment down to the last detail.
Interior Design Consultations
Need advice on a possible kitchen or bath remodel or pre-construction plans? Need an expert to help you imagine new ways to redecorate your space and to recommend specific products to consider? Need help conceptualizing your space from scratch?
We can offer concrete suggestions, tips, tricks and resources that can save you time and money..
Through each of our consultations, we'll focus on what's important to you and the transformation you'd like to achieve so you have the confidence to move your project forward on your own.
Historic properties and period details
Construction and remodel ideas for flow and function
Kitchen and bath design
Floor plan layout
Cabinetry and built-ins
Fixtures, finishes, and trims
Paint and wall treatments
Drapery and window treatments
Online retail and trade exclusive vendors
Furniture and home décor selection and placement
Color consultation

Let us help you style what you already have from a fresh perspective. We can bring new eyes to your space and provide design suggestions for rearranging, additions, or edits to enhance your current design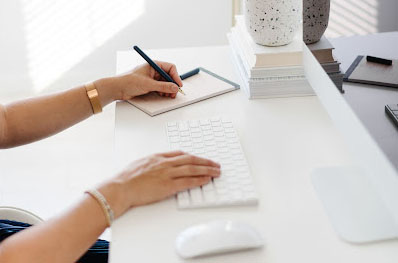 DESIGN ADVICE- 60-MINUTES (VIRTUAL) | $550
Connect with Gabrielle to discuss your space. She is happy to answer all your questions and offer guidance and support so you can move your project forward with confidence. We will cover whatever is important to you.
Ideal for single rooms and smaller projects. Please review our FAQs below. Still have questions? Book a Discovery call.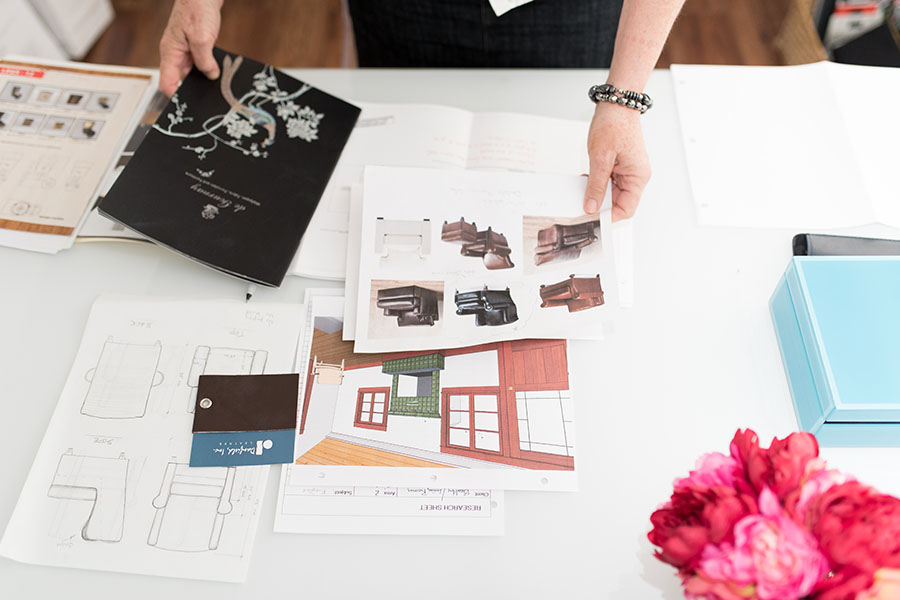 HALF-DAY DESIGN CONSULTATION | $950
Includes a four-hour consultation with GGID for more complex questions or multiple rooms.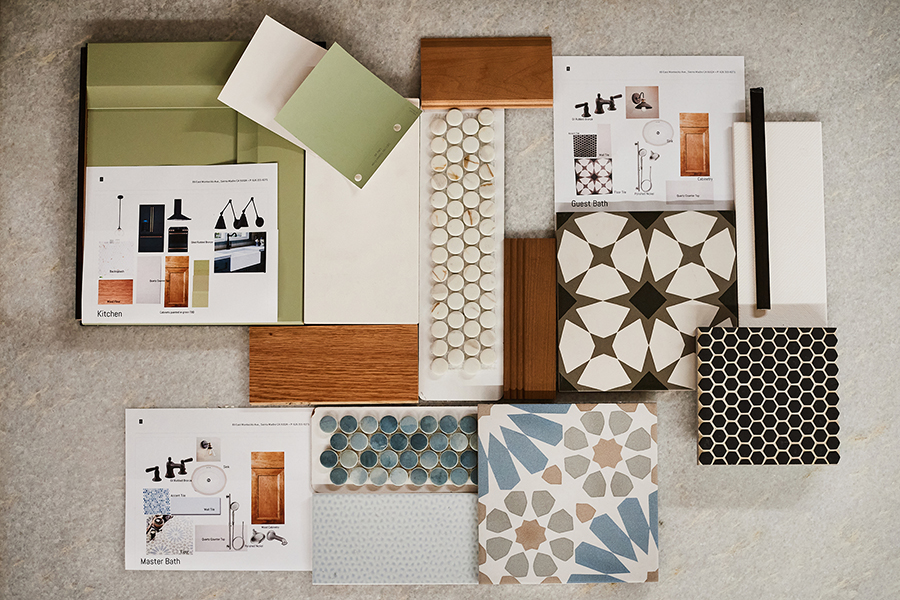 DESIGNER FOR A DAY| $1850
Includes a seven-hour consultation on-site with GGID. Please review the FAQs below for clarification.
Investment in the initial consultation will be credited to you if you decide to do a full-service project with us.
NOT SURE WHICH SERVICE IS BEST FOR YOU?
Book a discovery call with us and together we can recommend a service that best fits your needs.
HOW DOES A VIRTUAL CONSULT WORK?
01 | BOOK A CONSULTATION
Follow the link above to book the type of consult you would like to schedule. You will be asked to summarize what you'd like to discuss in our inquiry form. Once booked a more detailed questionnaire will be sent to you.
02 | DOWNLOAD ZOOM
Zoom is a free video platform you can download for your desktop, tablet, or mobile device. After booking we will send you an email with a link and details on how to join the call.
03 | JOIN THE VIDEO CALL
During your scheduled consultation, Gabrielle will provide personalized advice tailored to your exact needs.
04 | NEXT STEPS
Gabrielle will make detailed suggestions for your project during the call. Should you wish to move forward with a full-service project, your investment in the initial consultation will be credited to you.
FREQUENTLY ASKED QUESTIONS
WHAT IS THE DIFFERENCE BETWEEN INTERIOR DESIGN AND DECORATION?
If you are planning to build a new home or renovate your existing home you are looking for an interior designer who has received training in developing an overall concept, budgeting and construction. If your project includes just the furnishings and styling, then "decoration" is the appropriate service for your needs. At GGID we are proficient in both areas. When you book a Discovery Call with us, we will review your needs and suggest an appropriate service for you. Read more
WHAT IS FULL-SERVICE INTERIOR DESIGN?
Our Full-Service process means that we are able to manage your project from initial concept to the final installation. We collaborate with you on the initial concept and further refine and elevate that design. We focus on space plans, floorplans, construction details, cabinet design and specifications.  We help you select all the materials, plumbing and lighting. We work as your advocate with your architect, contractor and any other project team members to ensure your vision and goals are always a priority. We work closely with our vetted network of resources to create custom furnishing, wall and window treatments. We source antiques and architectural elements that add character to your home. In our full-service projects, all purchasing goes through us and we take care of everything for you.  Read more
What is custom furniture design and why would I need it?
For our full-service projects the goal is to create a unique environment tailored to you individually and not something you will see elsewhere. We design and source well-made objects and furnishings designed by us in collaboration with craftspeople, makers and artisans to ensure quality and longevity in the things that surround you in your home, items of beauty and meaning. Read more
WHAT IF I LIKE TO SHOP MYSELF?
For our clients who need some help and guidance but prefer to do all of the shopping and legwork themselves, (purchasing, delivery, installation, coordinating) then we recommend utilizing a consultation first to ask any questions you may have about your space then head over to GGID's Shoppable Collections to select and purchase items yourself. Read more
How can I best utilize a Consultation and how do I prepare?
For each level of consultation, we will cover what is most important to you, whether it's a shorter version via video consultation or a full-day on site visit. This service is ideal for those who have some idea of what home related questions they need answered and are willing to do the do the work themselves.  Many of our clients are design savvy and enjoy the process of putting their space together themselves but find benefit in a design professional's expertise to answer the difficult questions. We suggest that you collect your questions and prioritize them, gather inspirations photos, product links, floorplans you may have, material swatches and mood board images, anything like that. It's up to you.  You can email those to us at least one day before the consultation. On the zoom call we will go through it together.  You can even walk around your space with your mobile devise or laptop.  Read more
WHAT CAN I ACCOMPLISH WITH A 60-MINUTE CONSULTATION?
We can cover a lot in one hour. We find that it is most productive to keep the scope to one room or area and get your most pressing questions answered.   If we run out of time you can always purchase additional one-hour sessions or opt for a four-hour session.  Read more
WHAT CAN I ACCOMPLISH IN A FOUR-HOUR CONSULTATION?
Just like the one-hour session, we can cover a lot of ground. If you have multiple rooms, plan reviews or more complex questions we offer this level as an economical option to multiple one-hour sessions.
WHAT CAN I ACCOMPLISH IN A FULL DAY CONSULTATION?
This service is ideal for an in person meeting with Gabrielle at your location and can cover any topic important to you such as the feasibility of a remodel or renovation, which historic features of your home are must saves or potential discards, furnishing and decorating ideas, a color consultation or how to best prepare your home for sale. We will walk through your project together and discuss solutions to your design dilemmas. If appropriate, Gabrielle will provide a written report of the main items discussed and, in some cases, provide a quick floor plan sketch and style board. The amount of work we get done depends on the home's size and number of areas we cover. This is also an excellent way to see if we are a good fit for a larger full-service project. Read more
WHAT IS NOT COVERED IN THE CONSULTATION?
We may recommend retail vendors appropriate for your situation however custom vendors, contractor recommendations and any precise measurements for furniture need careful consideration and are specific to a full-service project.
WHAT IF I HAVE TO RESCHEDULE OR CANCEL MY APPOINTMENT?
We understand that life is busy and things happen. If you have to reschedule or cancel your appointment time and day, we will do our best to accommodate you. Email us at least 48 hours prior to your scheduled time at info@gabriellegliniakdesign.com. Please, out of respect for each other's time, no last-minute changes or cancellations will be honored. We show up to do our best for our clients. Read more
THIS WOULD MAKE A GREAT GIFT; DO YOU OFFER GIFT CERTIFICATES?
Yes, you can easily gift a session to a loved one by entering in their information during booking.